Membership gives you access to all of the facilities. PSC Membership is open to the public and you can join anytime. The club's facilities are some of the best in the Province. To become a member, bring your fully completed PSC Membership Application to the next General Meeting. You are only required to complete and bring the first page of the membership application with you but the remaining pages are important information pages that you are required to read.
General Meetings are held every 3rd Thursday of the month, excluding July and August, at the Club House starting at 7:30pm. If you have any questions about membership or how to join please email the club or attend one of our General Meetings. See PSC Calendar for General Meeting updates.
2018 Membership Form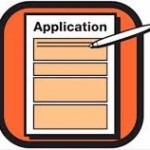 2018 PSC Membership Application Form (To open the membership application your computer requires Adobe Reader. If you don't have this program, there is a free download available here: http://get.adobe.com/reader/)
---
Did you know that being a member of PSC entitles you to certain benefits such as:
Member Liability Insurance Coverage
All Members of the PSC are covered by the National Firearms Association Liability Insurance Program.
Each individual Member is covered for:
Legal hunting activities
Legal range shooting activities
Legal fishing activities
Legal bow hunting activities
Legal range archery activities
Legal re-enactment activities
All NFA sanctioned activities
Coverage applies to the above activities anywhere in the world. The general liability limit is $5,000,000 with a $500 deductible for situations involving bodily injury, property damage and legal expenses.
This insurance coverage does not cover business activities and / or activities involving horses.
Other benefits include:
Affiliated member of several organizations that work to improve and protect the activities we all currently enjoy,
Year around access to one of the finest club house facilities and gun ranges New Brunswick has to offer!
2018 Membership Fees:
| | | |
| --- | --- | --- |
| Memberships | Age* | Fee |
| Junior: | 12 – 17 | $50 |
| Regular: | 18 – 64 | $100 |
| Regular-Senior: | 65 – and up | $50 |
| | | |
| Family Memberships | Age | Fee |
| Spouse | 18 – 64 | $50 |
| Spouse | 65 – and up | $25 |
| Dependents: | | |
| Junior | 12 – 17 | $25 |
| Regular | 18 – 64 | $50 |
* Note: Age is determined by the member's birthday in 2018.
Members turning age 65 in 2017 qualify for the "Senior" Fee;
Members turning age 12 in 2017 qualify for the Junior Fee;
Members turning age 18 in 2017 are Regular Memberships.
Family Membership Description
Family Memberships are based on one (1) Regular Membership plus 1/2 of the regular membership dues for each dependent or spouse desiring membership in the Club.

All family members must reside at the same civic address.

Family membership may be granted to a maximum of 4 persons.

Each family member is required to complete a membership application form. ( PSC Constitution Article III (B) (3) )
Guest Policy and Procedures
In order for the club to accommodate guest shooters, it's imperative that all guests pay the $5 liability insurance fee. There are envelopes by the new lock box located by the Club house door entrance. Just complete the envelope and include your members fee and place inside the lock box. This new lock box will make it easier for members to collect and submit their Guests fee in a timely manner as per the Guest policy.
Members and guests must sign-in at the range you're shooting at and follow all range rules posted at each range sight. Please email any questions you might have to info@sportsmanclub.ca .
Excerpts from the Guest Policy (By-Law No. 13):
(A) All guests must be signed in by a member in good standing. Members are totally responsible for the conduct of their guests and must also ensure that guests are fully aware of and follow all range rules. Guests must also pay a $5.00 daily fee that covers liability insurance as well as an administration fee.
(B) Members are responsible for collecting this fee and submitting the same to the Treasurer of the Club at the earliest opportunity.
(C) Guests are permitted to visit and shoot at the Club a maximum of two days per year and if they wish to shoot more they must obtain Club membership. The two days identified above do not include fun days or scheduled shoots. Guests who are members of other clubs attending regularly scheduled shooting events of the PSC are not bound by the two day limitation. Guests who can prove active membership in other clubs that have the required liability insurance are not required to pay the $5.00 daily fee. Members are permitted to have a maximum of two guests per day.
PSC Committee Summary